Custom Packaging with Exceptional Service
Olson Packaging Services, an ISO 9001:2008 Certified Company, began supplying companies with JIT service for their packaging requirements in 1977. We have since expanded our services throughout the Midwest and Mexico to include raw material inventory management, sub-assembly for labor intensive jobs, co-packing for food processors and general warehousing.
Olson Packaging Services currently operates 5 warehouses located in Illinois, Missouri, Oklahoma, and just outside Mexico City, Mexico. We are looking to expand our operations to other locations throughout the United States and Mexico, and would be happy to furnish your company with a cost analysis on any of our services.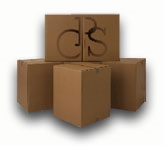 Olson Packaging Services employs a team of service minded professionals ready to handle your needs quickly, friendly, and efficiently and cost effectively. We will audit and assess your needs, aid in packaging design, and develop a program that will reduce your costs.
We are an entrepreneurial company and will look at all options to meet your needs.